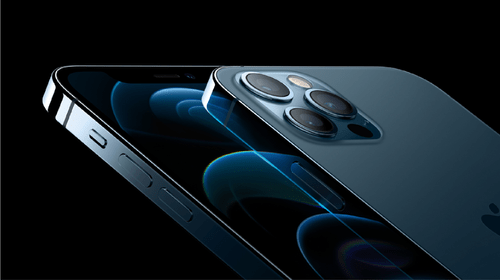 Since its first demonstration in 2007, Apple has launched several new models of the iPhone, which have become an addiction for many Smartphone users. The phone is widely preferred because it has a fully developed iOS operating system that can run thousands of different software apps. The apps are available to download or purchase through the Apple App Store. The phone significantly has more storage and can hold a large number of photos, videos, songs, etc. The phone design is changed with every new model to become more pleasant and convenient for its users. iPhone internet connectivity is mostly provided through cellular service (4G LTE) and iPhone 12 series work with the 5G.
If you have an iPhone you are likely aware of the latest changes and wonder if you need to upgrade your phone to iPhone 12?
What is the iPhone 12?
iPhone 12 unique design has smooth flat edges with 5G in mind. The phone is introduced in 5 fascinating colors; black, white, red, green, and blue. If we compare the phone with other iPhone models, we will notice that iPhone 12 is thinner and lighter. Each OLED pixel has its own light which can be individually controlled and give a pixel precision brightness with rich colors. The display has twice as many pixels as iPhone 11 had and the photos look completely professional. The phone has its Magsafe wireless charger, iPhone cases and iPhone attachable wallet, which are quite popular accessories among these phone users.
What is the iPhone 12 Mini?
A small iPhone is not really a new concept, but the iPhone 12 mini is tinier and features more features than the previous models. It has the same quality as the iPhone 12 just in compact form factor.
What is the iPhone 12 Pro?
The difference between iPhone 12 and iPhone 12 Pro is the shiner frame which is heavier stainless steel rather than aluminum. Pro has a more complex camera set upon the back. The phone is waterproof and can be submerged up to 6 meters underwater like the other new models.
What is the iPhone 12 Pro Max?
The iPhone pro-Max is an upscaled version of the iPhone 12 pro with a bigger display and battery. The camera set up is more improved and is more expensive than the other models.
Which iPhone Models Need to be Upgraded?
If you have an iPhone SE which was released last year you don't need to hurry. This is a perfectly capable smartphone and one of the affordable offerings from Apple. The only reason to upgrade this is the size. If you want a smaller phone then go into iPhone 12 mini.
If you have an iPhone 11/11 pro which was released last year you can easily wait at least another year. The iPhone 11/11 pro has an excellent camera and long and solid battery life. If you are an enthusiastic smartphone user who loves to take videos or photos with his phone and always seeks to have the latest and greatest models, we may suggest you buying iPhone 12 Pro Max. It certainly won't disappoint you!
If you have an iPhone XS or iPhone XR don't rush to upgrade at least if you don't want to have 5G connectivity and other new features. These iPhones, released in 2018, are still capable of accomplishing any task you give. If you decide to take a huge leap and upgrade your iPhone XS or iPhone XR take a look at iPhone 12 pro. The difference you will feel in no time, the photos will have higher quality, the phone will be lighter, and some other nice features will be present.
If you have an iPhone X upgrading would be a good decision. Though this phone feels to be pretty current now, however, a fresh change won't harm. You may take into consideration iPhone 12 or iPhone 12 mini, both have 5G support and faster processors.
If you have an iPhone 8, which was Apple's last model with TouchID you will agree if I say its camera started to show its age in low light conditions, the processor is a bit sluggish compared to the other higher models. Though it was recently updated to iOS 14 there is a high chance it won't get iOS 15. The reasons are many which you can take into account and upgrade your phone. A better option for the iPhone 8 users will be iPhone 12 Mini, which is an affordable and nice option.
If you are using an iPhone 7 or older the upgrade will completely change your life quality and nothing else needs to be discussed. You will enjoy a better-image quality, a faster processor, a lighter weight, and many more.
All models of iPhone 12 are amazing with their features, each of them has its privileges and is accustomed to the pickiest users. You will definitely find the model which is closer to your heart. Don't lose your time and find your iPhone 12 right away!