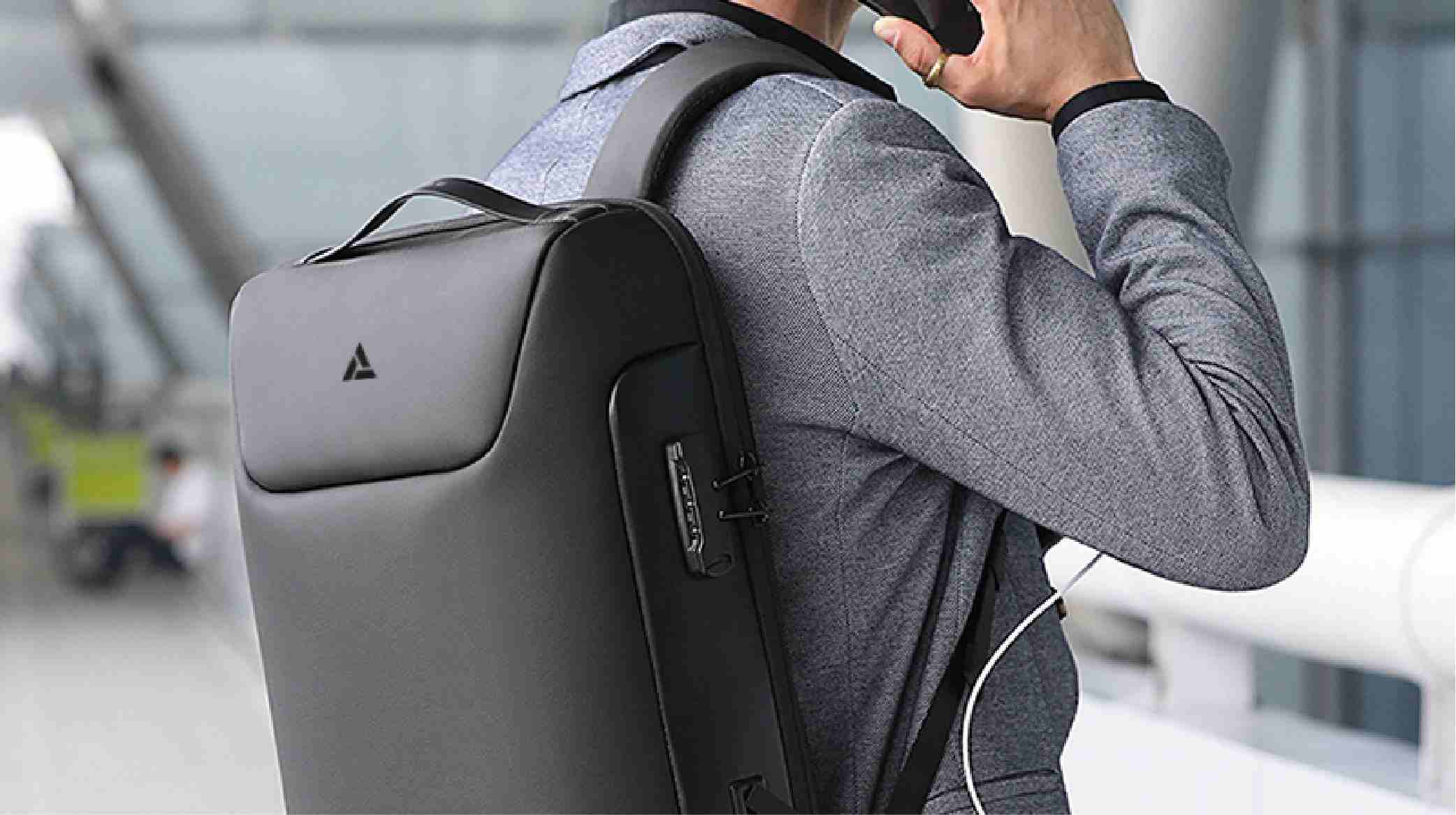 Gradually the world is recovering from the pandemic, and travel plans are coming back. We all dream about running out from the ZOOM meetings to see the world offline. Business people are the luckiest ones. They always have an excuse for traveling to different destinations for their conferences, official meetings, etc. Though, I am sure they also have forgotten many things about traveling, such as how to pack a backpack or what to take with them?
Check out this business travel packing guide to see how fresh your memory is!
Let's go.
Chose a High-Quality Carry on Size Luggage
The choice of the luggage is essential for comfortable transferring and a unique look. You need luggage which is light itself, has high-quality material and zips. Most business people prefer taking a backpack, as it is more practical for carrying. Backpacks keep the things where you packed them and are easily accessible whenever you need them.
Manufacturers designed the most suitable backpacks, which are proper for your vacations or your business trips. They help you to look professional and hyper-organized. Backpacks are easy to keep under the seat. Before purchasing, pay attention to the inner cloth: it needs to be in a bright color to ease the process of finding items. A quality backpack has a thick and breathable back pad, adjustable chest, and wristband. These details are important to ensure your secure and comfy traveling.
Buy a Luggage Lock
The world is full of untrustable people. No matter your destination, you have to keep your things safe. Make sure your luggage has lockable zippers, and buy a lock if it isn't included in your luggage design. Only, in that case, you can be sure your items are unreachable for cutpurses.
How to Pack Your Laptop for travel?
If your backpack doesn't have a special padded compartment for a laptop, put the device in a laptop sleeve to protect it from scratches. However, before buying your laptop backpack, pay attention to the separated space for your devices.
Never keep the laptop in a checked bag, putting it at the risk of getting broken, stolen, or lost from your bag during the transition.
How to Pack Your Suit?
Business meetings assume you have to dress in an official style with a suit or a collared shirt. You cannot always take your iron with you, but you can fold the clothes in a way that won't get wrinkled. Check how to fold a suit online and don't roll it like the other clothes.
Keep your tie or cummerbund inside your shoes. Make sure your shoes are filled with some clothes to preserve their shape.
How to Pack Your Clothes and What Take With You?
We can advise you what to take with you, but the numbers mainly depend on your trip days. The longer you stay, the more items you have to take with you.
Women must take with them:
Dress tops and casual tops

Bottoms

Dress

Blazer

Some pairs of underwear

Some pairs of socks

Bras

PJs

Some pairs of dress shoes and athletic/casual shoes

Workout clothes
Men must take with them
Collared tops and casual T-shirt

Collared wrinkle-resistant shirts

Casual shirt

Some pairs of pants

Some pairs of socks

Some pairs of underwear

Blazer or jacket

Dress shoes

Athletic shoes for workouts

Lightweight shirt and shorts
If your backpack has different small compartments, assign each packing cube a purpose. For example, a smaller packing cube holds socks and underwear, the medium-sized pockets can keep your shirts and pants. Roll your clothes before arranging: it helps to keep them wrinkle-free and easy to find.
What You Must Never Forget to Pack
No doubt, clothes are essential for traveling, but if you forget one of the below-listed items, your traveling might turn into an unpleasant experience. You have to put these items under your eye even days before not to forget them. They are small and can also be inserted into the small pockets of your luggage. Put the items which will be used on the way to your destination in an accessible place. Never forget to take
passport and your ID card

boarding pass,

phone and charger,

copy of your itinerary,

earbuds,

travel adapter,

power bank,

a book

water bottle,

pen and paper
Your cash, credit cards must be kept inaccessible from others: preferably in hidden pockets if there are any. Your boarding pass and passport are the most important documents without which you cannot travel: always make sure they are with you. Take some photos of your tickets beforehand and keep them on your phone: if something happens, you won't face any inconveniences.
Due to the pandemic, most people have forgotten many things about traveling essentials. Don't lose your hope, time will come, and you will fill your bag with the above-enumerated items for your next business trip!