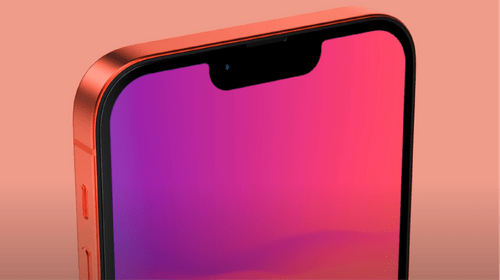 The release of Apple's iPhone 13 is still over 12 months away. But technology is moving fast and until we know it we have the brand new flagship at our disposal.
While leaks and rumors are nothing new in the tech world, getting information about unannounced Apple devices is pretty rare. Here's everything we know so far.
Let's dive in!
Apple iPhone 13 release date and price
September / October 2021
Apple usually hosts its iPhone event the second week of September and usually on a Tuesday.
Due to the ongoing global situation, 2020 was not a normal year. Instead, Apple unveiled the iPhone 12 series on October 13th, breaking the pattern and making it harder to determine when the iPhone 13 (or iPhone 14) event might happen.
If the pattern normalizes again for 2021 - which it supposedly will - the iPhone 13 event could take place on September 7th. Availability should begin in the third week of September. Of course, no event has yet been confirmed and it will not be until at least the end of August 2021.
In terms of price, we would expect the iPhone 13 series to start out roughly the same as the iPhone 12 series.
Size and Name
iPhone 13 mini - 5.4"
iPhone 13 - 6.1"
iPhone 13 Pro - 6.1"
iPhone 13 Pro Max - 6.7"
Before 2017, it was pretty easy to predict what the next iPhone would be called. From the iPhone 3G to the iPhone 8, Apple used sequential numbers and that was it.
After the iPhone 12 mini, iPhone 12, iPhone 12 Pro, and iPhone 12 Pro Max were launched in 2020, the 2021 iPhones will likely be known as the iPhone 13 mini, iPhone 13, iPhone 13 Pro, and iPhone 13 Pro Max as it is confirmed there are four iPhones to be launched again.
Since the number 13 is often associated with bad luck, Apple may skip 13 and refer to the 2021 iPhones as the iPhone 14 series (who knows?). There's also talk of the iPhone 12S flying around, so the naming is a bit in the air at the moment.
Design
The Apple iPhone 12 models came with an updated design that features more angular edges that are more similar to the iPhone 4 or 5. It is therefore likely that the iPhone 13 models will stick to this design, as a design update would be uncommon for two consecutive years.
However, we hope that the 2021 models will see a reduced notch at the top of the screen - which has been suggested in rumors - or better yet, no notch at all. A patent has already been filed for a phone with no notch, but how Face ID would be accommodated remains a mystery.
Cameras
There aren't a lot of rumors about the cameras right now, but we suspect Apple will continue to offer a better camera setup for the iPhone 13 Pro models. It is rumored the setup of the camera will be different between the iPhone 13 and iPhone 13 Pro models.
The good news is that LiDAR has been added to the iPhone 13 Pro, and much of the specs and optics of the Pro model can be traced back to the iPhone 13 and iPhone 13 Mini.
It has been claimed that all of the iPhone 13 series models could offer sensor-shift image stabilization, which is currently offered on the iPhone 12 Pro Max. There's also talk of an improved ultra-wide sensor, with all four models switching to an f / 1.8 lens compared to the f / 2.4 offered on the iPhone 12 models.
In addition, an automatic astrophotography mode has been reported, which is activated when the stars or the moon are detected while taking a photo.
Battery
The iPhone 12's battery issues, born from its 5G connectivity, are well documented. The iPhone 11 has a better battery life (by up to four hours) so you'll be pleased to hear that Apple is trying to put a bigger battery in the iPhone 13 - and it will likely apply to all models.
Supposedly Apple has reduced the size of some of the iPhone's core components so that a larger battery can fit into the iPhone 13 range. However, incorporating a larger battery will make the iPhone 13 a little heavier, although I don't think any user will mind. What are a few extra grams of weight when you have hours of extra battery life, right?
Efficiency
Sources have confirmed that the new iPhone 13 range will be 20% more energy efficient than the iPhone 12 models thanks to their new A15 CPU. It is believed the A15 will also increase overall performance significantly.
However, these efficiency savings are not all due to the new A15 CPU. No, Apple is also updating the OLED technology used in its iPhone. The iPhone 12 models ran with LTPS OLED screens, however, the new iPhone 13 models will use LG and Samsung's LTPO OLED which is far more efficient.
LTPO OLED displays also allow instant 120 Hz refresh rates. So it's safe to say that all iPhone 13 models will run 120Hz OLED displays unless Apple is holding back the track record of LTPO OLED displays for its Pro models (a very real possibility).
Either way, this is a pretty cool development.
That was everything we've heard about the iPhone 13 Series so far. We'll keep updating you on the latest leaks and rumors so stay tuned!